How many hours a week do YOU put in doing things around the house?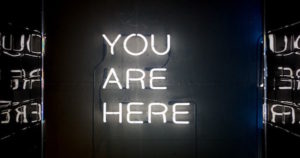 "…Despite the gap reversal at work, women still bear the majority of the responsibility for managing the home.

The average woman spends 18 hours per week performing household tasks like cleaning, doing laundry, preparing meals, and managing household administration.

Her share of the burden is lower in emerging economies, where she has more help from family members and paid labor than in developed economies. Yet a majority of women in these countries still have at least partial responsibility for each household task.

As a result, women report the same top three challenges globally:

Managing her household and finances,
Too many demands on her time, and
Not enough time for herself1…"
The above excerpt is from a 10 year old study.
Do YOU think situations have improved for women in terms of stressors?
Or declined?
Obviously priorities and conditions vary but the main burdens seem consistent:
Finances and
Household obligations
If nothing else, this information should serve as validation for you!
You are probably reading this from a country that is highly developed. And the take away is: YOU are doing more and or have less help.
We know unmanaged stress has siginificant effects on our health- physical and mental.
So what are some strategies to lessen the impact or burden?
—
1. source: 2008 study What Women Want www.womenspeakworldwide.com